Yoga Equipment, gear & supplies: Mats, blocks, straps, bags, clothing
Yoga Equipment, gear, accessories & supplies: Now that you have decided to do take up Yoga seriously, you will need some basic yoga equipment and supplies. Here's what you will need.
Although yoga can be done without any props, yoga accessories can make your practice session more comfortable.
A variety of yoga gear is available, be it special yoga pants for women, organic mats or cotton-blend towels. Look for yoga gear that suits your personality and the kind of yoga you practice.
Yoga Equipment
You will find a wide range of high quality yoga equipment, props & accessories- Mats, blocks, blankets, belts, chairs, bolsters, straps, books and more, all at great prices. Don't forget to put it all together in a quirky yoga mat bag!
Here are my recommendations for the best yoga equipment:
Manduka Mat
Manduka Strap
Gaiam Yoga Blocks
Yoga Jellies
Manduka Bag
Lets take a look at each of these equipment.
Yoga Mat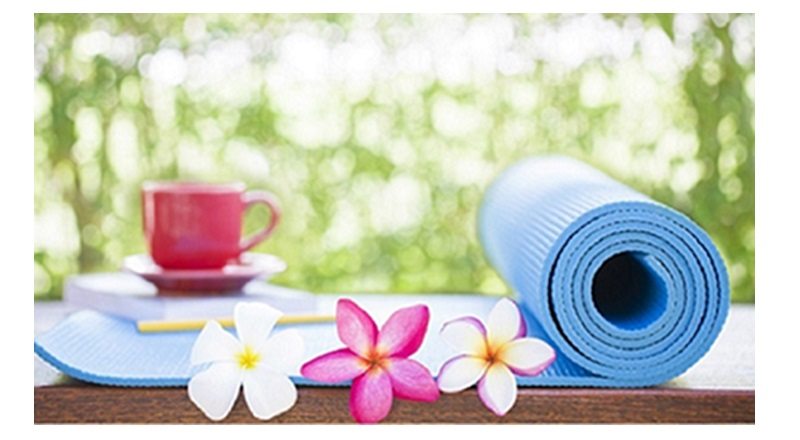 You need a Yoga mat so that you can comfortably do your poses, without slipping. You can choose from a wide range of quality yoga mats – for the budget conscious to the serious yoga practitioner and beyond.
The Manduka Mat is amazing and comes with a life time guarantee.
Slip resistant, non-sticky, high-density cushion makes it comfortable on any surface (carpet, cement, hardwood floors). Comfortably cushions spine, hips, knees, and elbows on hard floors
Its closed-cell surface keeps moisture and sweat from seeping into the mat and breeding bacteria (ideal for hot yoga)
Made of high quality material for longevity, will not peel, flake or fade so easily.
Weights 9 pounds; 85 by 26 by 1/4 inches (L x W x Thickness)
Easy to clean using the Manduka Mat Cleaner.
Manduka Strap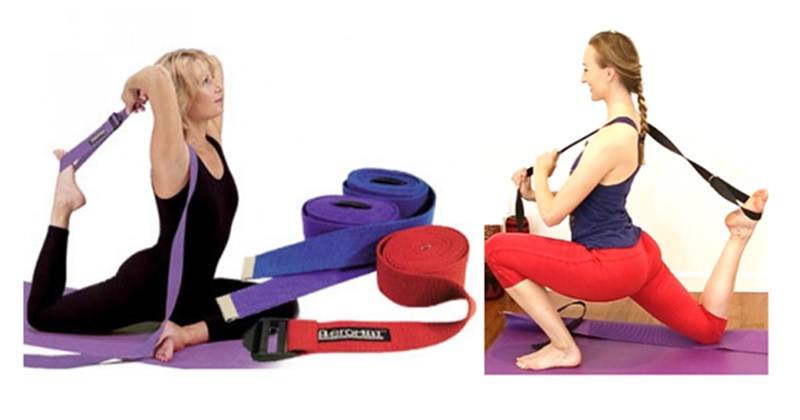 This
yoga strap
combines the traditional strap design of the legendary B.K.S Iyengar with unbleached natural cotton webbing and sure-secure interlocking buckle to help support and enhance your yoga practice.
This yoga strap provides secure, slip-free support for most challenging positions.
Dimensions: 10ft x 1.75in, (4.4 cm x 2.4 m or 3.0 m). Material: Cotton Webbing.
Yoga Blocks
Yoga blocks are lightweight yet sturdy while helping yoga professionals achieve their poses safely and effectively.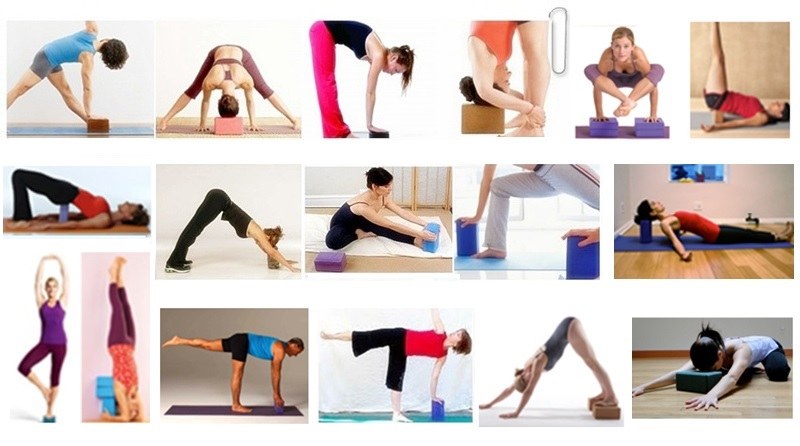 Get deeper into a pose using these yoga blocks, and this will help you even if you have a very flexible body.
These lightweight foam blocks provide the stability needed for better alignment, and increased strength. Used under hands, feet or your seat, Gaiam's lightweight block assists in deepening stretches.
Yoga Jellies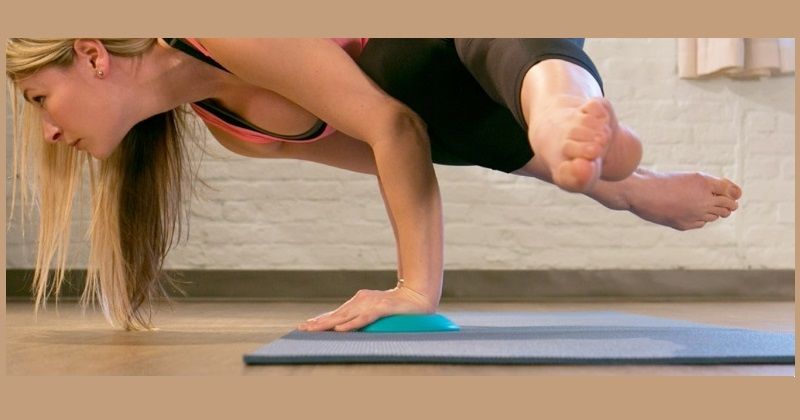 These Yoga Jellies help stabilize your poses better.
If you need spur-of-the-moment cushioning, for a certain joint, during a pose, you will be glad to have these Jellies. They are the ideal knee pads for yoga and much more.
Manduka Bag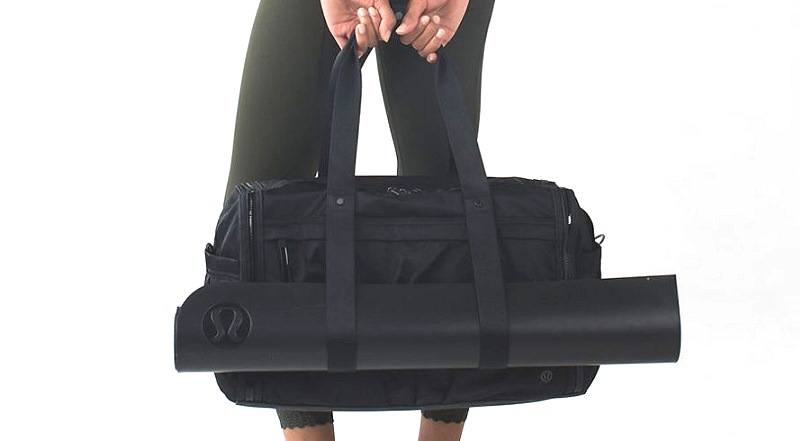 The Manduka Bag looks awesome and has enough space to fit in lot of things, and it looks stylish too.
A classic shoulder tote and a modern fold-over option with adjustable, removable cross-body strap, fashionable faux-leather contrasting trims, and a removable zippered coin purse.
Yoga Bolsters (Yoga bolsters, blankets, shoulder stand cushions)
Yoga bolsters help yoga practitioners take the strain of their body while easing from one pose to another. They can be used as support to various parts of the body in various aasanas.
More Yoga Blocks & Belts
Yoga foam block, Slanting plank, belts.
You will find a range of yoga bocks and belts that are designed for quality, durability and usability.
Ropes & Chairs
Wall Ropes, Chairs, Benger, Ropes & Eye Nuts, Headstand Yoke.
Headstand Yoke and other Yoga props work perfectly for inversion support. The chairs and foldaway backbender are designed to support your yoga practice.
Yoga Books & Yoga Accessories
Find a range of high quality yoga accessories to support the requirements of yoga practice. You will find a wide collection of yoga books for yoga enthusiasts. Find yoga books for children and adults, for newbies and veteran yoga practitioners, and other topics that will allow you to learn more about yoga and its effects.
Buying Yoga Equipment, Accessories,Props
One benefit of yoga is that it can be practiced almost anywhere, without all these yoga equipment, and by all people of all ages. However, you will definitely be able to do it a lot better with these gear.
The good quality yoga equipment and accessories are comfortable to use, durable, odorless, and look pleasant. Nowadays you also have the option of eco-friendly mats. Its good for your skin, are odorless and good for the environment too.
While ordering, don't opt for the cheapest yoga gear and accessories. While they might be cheaper, they may not be durable. Besides. lot of cheap yoga supplies give a strong odor when they are bought new. So if you have any such yoga equipment, either get it replaced or wash it (the mat) and leave it in the open for drying. Keeping it out in the open can lessen the odor.
You have the option of choosing from various colors, various material, you can opt for simple looks or one with embroideries (especially the bags).A Yoga bag really comes in handy as you can pack everything, including the bat, that is needed for the training. comfortable.

Watch: Yoga Equipment and gear you need to begin Yoga.


Yoga Accessories / Props required for Yoga Practice
Watch: Yoga Equipment and gear you need to begin Yoga.


Final Thoughts
These are some of the best yoga equipment you can buy. If you are committed to your yoga practice, I think you should at least get a good Manduka Mat. If you can get it all right now, awesome. But, if not, just add a piece at a timer. You will be so happy you did. It's like you don't know what you are missing until you have it and use it.
We strive to provide top quality content that is tailor-made for our specific audience. In case you have any questions or suggestions, please let us know in the comments.