The Health Benefits of Aloe Vera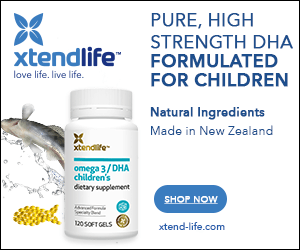 The benefits of aloe vera have been widely known for centuries (in ancient cultures) because of its healing properties. Today the potent herb Aloe Vera continues to get used in a variety of ways.
While aloe vera based products are quite popular in the western world, in India, people have only started to realize its benefits.
Aloe Vera's commonly used hindi name is GwarPatha or Ghrit Kumari in Sanskrit.
BOTANICAL NAME: Aloe barbadensis Miller (FAMILY – Liliaceae)
ALOEVERA is also commonly known as: Miracle Plant. Wonder Plant. Medicinal Aloe. Ornamental Plant. Aloe Vulgaris
Top Benefits of Aloe Vera
Before we take a look at the benefits, lets understand a couple of terms.
Aloe vera gel: Its obtained from the inner leaf and is used for healing purposes (we will talk more about this here).
Aloe vera juice (the drug aloe) is found beneath the skin of the leaf and is commonly used in laxative preparations (for constipation).
Aloe Vera is useful in the treatment of burns, blood disorders, chronic constipation, skin diseases, and healing of wounds, etc. Aloe Vera is full of medicinal properties & is very effective in treating various body ailments.
Good for Skin
For years, Aloe plant has been used for treating burns and healing wounds. It is used to treat several skin disorders such as skin ulcers, eczema, and psoriasis.
Healing Infections
The aloe plant contains anti-viral, anti-fungal and anti-bacterial agents that help us protect against infections.
Aloe Vera is also good for digestion, is beneficial in irritable bowel syndrome (IBS), and aids in the treatment of stomach ulcers, hemorrhoids, constipation, and all colon disorders.
Watch: Top Reasons to Use Aloe Vera


Here are some more benefits:
Aids digestion and even relieves occasional constipation
Eases stomach ache and acid
Increases alkalization and reduces acidity in the body
Soothes redness and swelling
Encourages normal stomach lining
Supports memory, learning, and overall mood
How to Choose an Aloe Vera Supplement
Here are some tips for finding high quality Aloe vera supplements.
Selecting Potent Aloe Vera Supplement
"Aloe vera gel" and "aloe vera juice" have different healing properties (as mentioned earlier).
Here's what gets confusing at times.
The juice is sometimes simply referred to as "aloe", and sometimes the aloe gel (the one with healing properties) is mixed with water and marketed as "aloe juice".
The best way to guarantee the potency of aloe vera is to purchase products made using standardized herbal extracts – to enjoy the full benefits of aloe vera.
Check the Purity of the Supplement
Make sure the supplement does not contain fillers or additives, such as artificial colors, flavorings, sugar, gluten, starch or silica (read the labels).
Find a Reliable Manufacturer
There are several companies that sell poor quality products. That is why its important to look for a manufacturer that guarantees purity and quality of the product you are buying.
As Indian consumers seek healthier alternatives to packaged fruit juices (full of sugar and sweeteners), Aloe vera juices are in high demand with several brands now also offering aloe vera blended fruit juices to make the bland aloe vera extract more interesting to end-users who want to be health conscious but are not necessarily on a strict diet.

Baba Ramdev talking about the benefits of Aloevera



Acharya Balkrishna ji talking about the benefits of Aloevera