Protein supplements & powders for muscle growth & development: Beginners Guide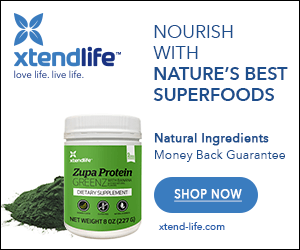 Protein Supplement for muscle growth & development! Find information on the various types of protein supplements out there to help you build your muscles.
If you are actively engaged in serious athletic or weight training programs, I am sure you must have already heard about Protein Supplements, and how it helps in building muscles quickly.
But are you concerned about its side-effects?

How much should you consume daily?
I am sure you would want to know more about protein supplements in general before you start consuming those.
Here is a brief summary of the benefits and different types that are available in the market.
Benefits of Consuming Protein Supplements
Protein Supplements are known to help build muscles quickly, without any harmful side-effects. Here are some more benefits.
Helps your body in muscle growth and repair
Helps recovery – Insufficient protein can lead to torn muscles
It is easier and quicker to increase your protein intake
Suitable for Vegetarians who do not consume meat
Different Types/Forms of Protein Supplements
Protein is an important part of ones diet but most of it is obtained by consuming animal products such as chicken, meat, and milk.
For those of you who wish to enhance their intake of protein, supplements are available in the form of protein powders and protein bars.
Protein Powder Supplements
Protein powders are the most common and cost effective way of increasing your protein intake.
I am sure you would have seen those huge containers of protein powders that is put on display in gyms and sports equipment shops.
The links below will help you to know more about the most common sources of protein powder. Read and decide which one is right for you!
Couple of things to remember with protein powders!
Do Not Cook with Protein Powders!
Protein powders, especially whey protein are sensitive to high temperature. Just dissolve it in water and have it. You can use milk or fruit juice to add to the taste.
Weight-Gaining Powders!
You will also find weight-gaining powders in the market. These are high on carbs and fat, and can be avoided. Stick to a regular protein powder as mentioned above and you will anyways gain some weight as you build muscle mass.
Protein Bars Supplements
Another alternative to protein powder is Protein bars!
Though protein bars vary greatly from brand to brand in the number of carbs, protein and fat, they are convenient to carry and you can have it right after your workout.
Another benefit of protein bars is that they are usually loaded with multi vitamins and minerals. Some brands even claim their protein bars to be a meal replacement.
I personally do not recommend skipping your meals or replacing your daily intake of fruits and vegetables for a protein bar.
You may use bars once in a while but for regular use I would still recommend protein powders, since the protein content in powders is better.
Choosing the Best Protein Bar!
Here is what you should look for when picking up your protein bar.
Should be high in protein & Low in sugar
Should be low in carbs and fat content
Should have more fiber
In general, pick up a protein bar whose ingredients is easy to read and understand.
If you cannot understand what the ingredients mean, don't hesitate to put the bar back in the shelf.
Summary
If you are into serious athletic or weight training program, you may need to consider using Protein supplements to aid your muscle growth. Your body basically needs protein for muscle growth and repair. Having insufficient protein could lead to torn muscles and longer recovery periods. Protein supplements are a quick and easy way to greatly increase your protein intake, especially if you are a vegetarian (non meat eaters).