Pedometers Play an Important Role to Achieve Fitness Goals
Here's why Pedometers are becoming so important for achieving Fitness Goals.
What is a Pedometer?
A pedometer is a small electronic device used to measure walking distances; it basically counts the number of steps you take. This device is commonly used by sports and physical fitness enthusiasts.
Certain pedometers show you several measurements such as lap times, steps taken (aerobic, moderate, etc.), heart rate, speed, distances traveled, time, stationary time and calories. Pedometers can have a wide range of prices, sometimes as little as $10 (Rs.700) to as much as $200 (rs.12,000) or more. Obviously, the prices will determine each units abilities.
But in general, Pedometers are very easy to use and only take a few minutes to set up.
Watch: How to use a Pedometer


It is stated that a pedometer was invented more than 200 years ago by Thomas Jefferson. He was an avid runner and needed an instrument to keep track of his progress. Although Thomas Jefferson's pedometer was probably not as accurate as they are today, but used the same swinging arm principle behind it's innovation.
Note: Pedometers use single, dual and tri-axis sensors to measure steps taken. The more axis, the better calculations and ability to measure different steps. Cheaper versions will use single or dual sensors to measure each step. Tri-axis sensor pedometers measure more variations including moderate and aerobic steps.
Checkout these bestselling pedometers here on Amazon
Best for Evaluating Workout Performances
Pedometers are mainly used by walkers and runners to evaluate their workout performance. Until recent times, pedometers are becoming more and more popular by everyday users. With the ever importance of health and fitness these days, people are finding more unique ways to get fit.
A pedometer is perfect for the professional on the go who doesn't have time to join a gym due to work circumstances, location, or cost. A pedometer can be placed on a belt loop, waistband, arm band, wrist or simply put in a pocket or purse. They encourage and motivate the user to set new goals and walk more often. This can be done by taking the stairs instead of elevator, walking to work and living a more active lifestyle.
Electronic / Digital Pedometers
All pedometers are electronic / digital these days. Some models have the user input certain information (weight, height, etc.) to more accurately measure the users performance. Other pedometers include software to plug into a PC, where the user can input information into a database and receive workout results in real time. Some of the pedometers that use a PC require the user to subscribe to a service through their respective device to inquire about workout performance, which can be much cheaper than joining a gym.
There are also fitness watches that will offer features of a pedometer and more. Fitness watches are for the serious runner or walker. They come equipped with measuring all a pedometer does and more including a barometer, altimeter, and compass (again, depending upon model).
Buying a Pedometer
Depending on your budget, the pedometer you purchase will determine the features that go along with it. As in anything you buy, usually you get what you pay for.
Inexpensive Pedometers will have limited features including steps taken, time traveled, calories burned and a clock. The higher end pedometers will feature everything previously and more including heart rate (averages, maximum, minimum, etc.), speed, stationary time, previous workouts stored, sleep quality, nutritional goals, and software that will graph out workouts and statistics.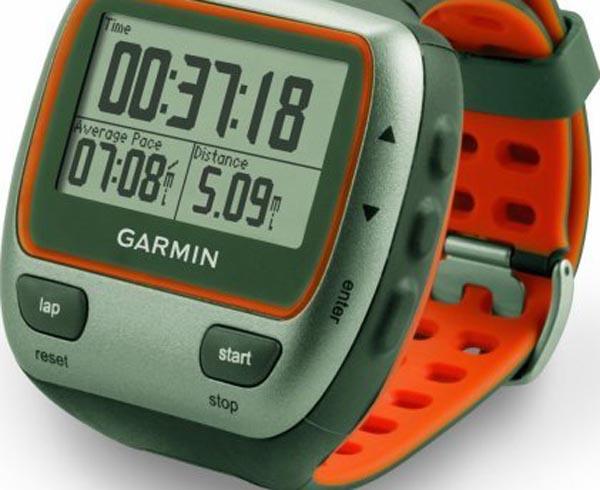 Click here to read user reviews of te HealthSense PD-102 Smart 3D Pedometer Watch
Final Thoughts
Pedometers are great for any person looking to lose weight or to get started on a fitness regime. These don't cost much yet offer a great insight to your workout's performance data. Depending upon the amount the user would like to spend will reflect the features offered by the pedometer. If you are looking to lose a few extra pounds or wanting to become more fit, you should definitely include a pedometer to help you reach your fitness goals.