Best home gym / fitness equipment to keep you in top shape
Home Gym Equipment you need to Workout at Home: Find out what equipment you need at home for a total body workout. Home Gyms are perfect for those who don't like working out at fitness centres, are too lazy to go to a gym, and don't have enough spare time.
There is an old adage that says 'Health is Wealth'. A healthy person is more productive, can work with greater efficiency to earn more wealth. However, if you don't have a good health, it is difficult to be cheerful and also to work hard, which impacts your ability to make money.
The point of the above obviously is that everyone should strive to maintain good health. For that to happen, you need to have a good control over your diet and also exercise regularly.
No time to go to the gym on a regular basis?
Set up a gym at home!
These days, when almost everybody has got health problems, exercise is a must – be it at Home or in the Gym. In fact, most exercises can be done even at home without having to invest in expensive gym equipment.
So if you're short of time, go ahead and invest in your health; buy a personal mini gym instead and stay fit; it will definitely be one of the better investments that you would make.
Fitness at Home – Benefits
Fitness experts suggest working out daily, even if its for 10-20 minutes (especially those who're short on time.) And if you're really short of time, working out at the gym is not going to be a practical option for you.
There are many who pay for expensive gym memberships, go for a few days/weeks and then fail to show up at the gym regularly. The obvious culprits being their busy schedule, or the gym is far away from home/workplace, or the unavailability of machines and trainers at the gym because of heavy rush.
Besides, not everybody likes working out. There are many who would love to get fit but don't want to join a gym and go through long workout sessions. The reasons could be many, including the fact that some of us can be quite lazy.
But then help is always at hand.
Health & fitness is big business, and companies are not going to miss out on this opportunity to target this kind of audience.
This is the reason you have access to a range of home gym products that are not only effective, yet take very little time, and can be fun to use (to some extent).
Here are some more benefits of home exercise.
Save commuting time
Don't need much space
Does not cost a bomb
No unwanted disturbance
No queuing up during peak time
Choice of Equipment
If you have just begun, or intend to start exercising regularly again but do not have the time to join a gym, then you might be interested in knowing some inexpensive ways to do workouts at home. You can achieve your fitness goals in the comfort of your own home.
Here's how to build a home gym on any budget.
But what you choose will also depend on various factors, including:
Your knowledge about fitness in general
Whether you're already aware of any workout plan
Whether you like cardio or weights
How much spare space you have in your room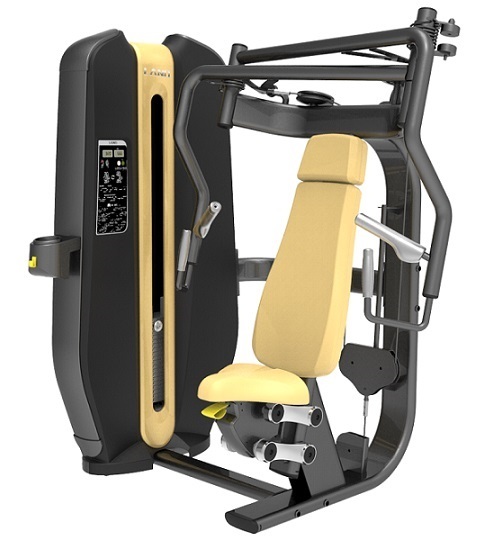 Also Read: List of Popular Gym Equipment
Depending on the above, you could choose one of the following approaches:
Use home workout videos, and get some basic fitness equipment & accessories
Use a home gym machine that exercises various parts of your body in a short span of time
For exercise equipment, you can either go in for free weights, or use just your body for various exercises
Home Gym Equipment – How Much to Spend?
This purely depends on your fitness objectives. If you don't want an expensive multi-gym machine, or an expensive bowflex system, or something that takes lot of space at home, you can go in for something basic such as dumbbells or kettlebells.
For around 20k-22k rupees (300 dollars) you can get yourself all the stuff that is needed to do a total body workout. If you don't like to do yoga or free hand exercises, you can always setup a small (nothing fancy) gym at home including a treadmill or cross trainer plus a few weights and a bench and an exercise mat. This shouldn't cost you more than a lakh of rupees ($1,500).
Here are some rough estimates for popular gym equipment!
A gym membership for a year starts from Rs 10k to 12k and can go up to 30k to 35k per year.
A stationary bike costs around Rs 6k-7k, yoga mat is around thousand bucks. Another few thousands for few lightweights.
Exercise ball, bench and weights can also be added to your home gym. If you have a bigger budget, and also more space (80-100 square feet), you can even go in for exercise machines.
A treadmill can cost anywhere from Rs 35k to a few lakh rupees. An elliptical machine starts from around Rs 15k up to a lakh rupees.
If you intend to buy used exercise machines, get it checked with a firm that provides annual maintenance service for gym equipment, and buy it only if they're willing to offer annual maintenance service for those machines.
Here are some more affordable options.
If you want something that does not take up a lot of space, here is what I recommend.
Bowflex Home Gym Setup
Exercise Bike
Compact Treadmill
Resistance Bands
Dumbbells
Push-Up Bars
Pull-Up Bars
Jump Rope
Workout Mat
Note: If you can stretch your budget further and don't mind spending a couple of hundred dollars more, I really recommend the Bowflex SelectTech 552 Dumbbells for your home gym.
Bowflex SelectTech 552 Dumbbells
It combines 15 sets of weights into one, using a unique dial system. Eliminates the need for multiple dumbbells cluttering your workout space!
Also Read: ALL Gym Equipment
Doing the Exercises
If you are going to do more of strength training, then you need to perform exercises such as squats, bench press, lat pull downs & rows. These help in exercising multiple muscle groups in your body. These exercises are crucial in building and maintaining both strength and muscle mass.
However, the problem with performing these exercises using free weights is that, you really cannot push yourself hard using free weights, when you are alone at home. To get the most from your weight training you need to increase the intensity, whether it be through more weight, more sets/reps, less rest etc.
There is always an element of risk when working at your limits without any safety mechanisms. This is where a multi-home gym machine can really come in handy.
The best home gym machines are basically three-station system, which lets you do over a dozen effective free weight exercises in machine form. These combine the feel and resistance of free weights, with safety and control of a machine. The multi system does not use any cables or pulleys so aside from pure motion, it is virtually maintenance free and easy to assemble.
If you have back, knee or spine related problems or are recovering from injury, taking the help of a good trainer in the beginning is a good idea; you'll be able to do the exercises without aggravating your problems.
Recommended Products
Summary
Whether you're finding it difficult to devote sufficient time for your workout routine, or are lazy, there are a few options available to you to get fit (some are even designed to exercise your body in the shortest time.) In a modest budget of around 300 dollars and in a limited workout space, you can set up a gym at home that can give your body a total workout. So go ahead and pick up something that suits your style.