Best nutritional, health drinks for Kids in India, that are rich in proteins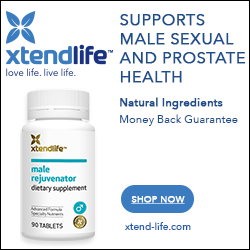 Best nutritional, health drinks for Kids in India, that are rich in proteins. There are several brands out there that claim to be the best. These health drinks are rich in protein and suitable for kids.
Most of us have grown having Horlicks, Boost, Complan, Bournvita; while these still remain popular among kids, a few more have also emerged.
Important question: does your child really need health drink?
The answer is yes! And its not just kids, even adults should consider taking health supplements, in addition to a well balanced diet.
Read: Real reasons why you need nutritional health supplements
---
Buy health drinks for kids on Amazon
---
For a long time, companies in India have been misleading consumers with tall claims of health benefits. Its a fact that these health drinks are nutritious, but the claims that they make are over the top (most of the time).
For example:
Most popular health drinks have high content of sugar (which is bad for health)
Whey proteins (taken by regular gym-goers) are rich in protein but they are very expensive. In contrast, most of these health drinks (Horlicks, Bournvita, Complan) are much cheaper, so don't expect the protein content to be very high
Bournvita claims that their drink has 40% RDA (recommended dietary allowance) of Protein for kids.However, the fact is that's only possible when the Bournvita powder is added to whole cow milk (we don't read the fine prints). Also, this 40% RDA of protein is possible only with two drinks in one day! Same goes for cereals as well
The best of the lot is COMPLAN & Pediasure with fairly accurate claims
You can read more about the in-depth comparison here.
Recommended Dietary Allowances (RDA) for protein (in grams) for kids are:
Infants 0 to 6 months = 13gm;
Infants 6 to 12 months = 14gm;
Children 1 to 3 years = 16gm;
Children 4 to 6 years = 24gm;
Children 7 to 10 years = 28gm;
Source: http://www.dietaryfiberfood.com/protein-requirement.php
So do take these health drinks, they're nutritious (will provide additional protein and vitamins that is required for growing children) and have grate taste (to attract kids). But don't go by what they claim.
---
Buy health drinks for kids on Amazon
---